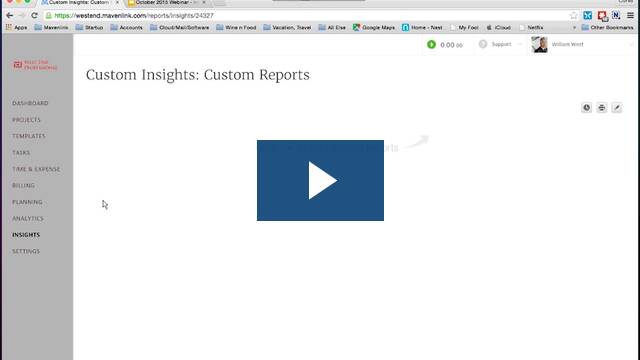 Mavenlink Insights brings Business Intelligence to project delivery teams. In this webinar, you'll get a first look at the product's expert-built dashboards and custom reporting capabilities.
The focus of this webinar will be on getting from data to decisions. We'll touch on several of the key questions that affect business performance and show how to answer them with Insights.
Whether you're a small agency or enterprise professional services team, you'll walk away with new ideas for getting the results you want, whether that's higher margins, optimal utilization, or simply more predictable project delivery.